Attendance Newsflash
Attendance Newsflash
28 November 2022 (by K.Gordon)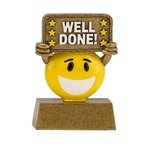 Thanks to all of you who have made an effort to get your child into school every day and on time. Before half-term our attendance was at 64%. In the 3 weeks since the half-term holiday that has risen to 77% which is an amazing improvement. We still have some way to go, as good school attendance is classed as 95% and above, but we are doing well so far.
The following children deserve a special mention as they have been in every day for the last 3 weeks (100% attendance). They will take home a special certificate today.
Twinkle Tots
Salahuddin

Rumaisa

Mohammad Hashir

Sofia

Mohammad Azlan

Umayma

Hashir

Jana

Urwah

Inaya

Muhammad Amaan
Nursery
Salahuddin

Ahyaan

Nathaniel

Nafeesa

Ali Raza

Aayan

Musab

Hajrah

Alfie

Aun

Duaa

Aaliyah
Things you can do to improve your child's attendance:
Please only keep your child off if they are too unwell to be in school, a bit of a cough or cold usually means they will be fine

Bring your child on time (8:40am/12:40pm)

Where possible try to book routine appointments outside of the school day (we understand that this isn't always possible)

Avoid taking holidays in term time - try to book holidays when school is closed

Don't keep your child off unnecessarily (eg their birthday, a haircut, because it's raining etc)
Keep up the good work - the more your child is in school, the better progress they will make!
Karen Gordon